Not-so-scary and family-friendly Halloween events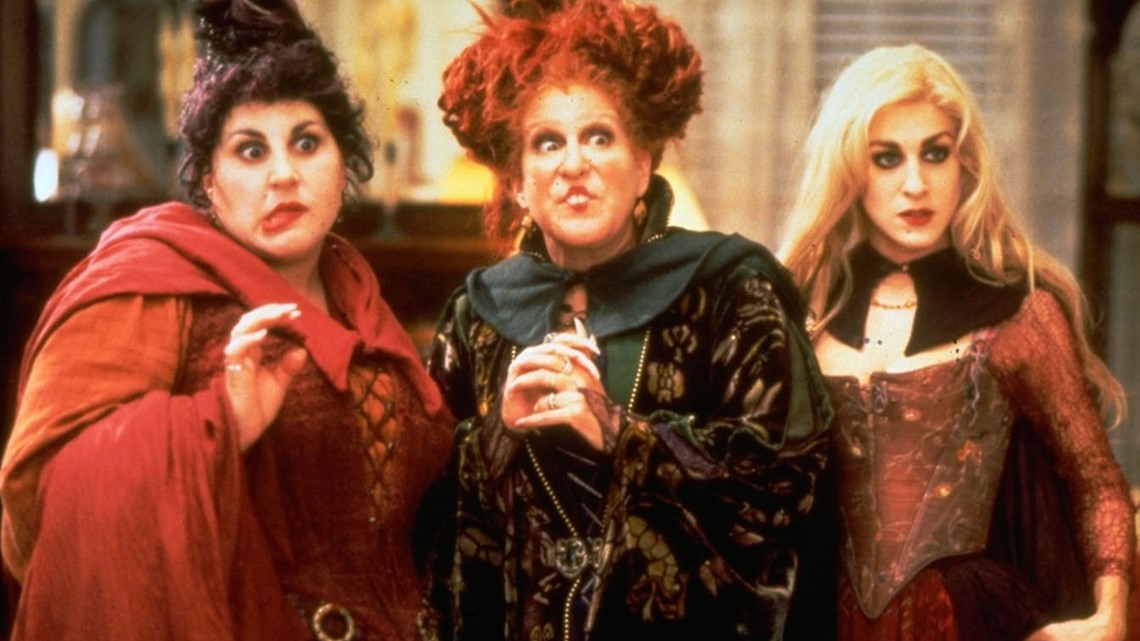 (Editor's note: Yes, some of your favorite Halloween events are cancelled in 2020 due to Covid-19, but many great events will still be held keeping safety in mind. Please note that most events require advanced registration.)
The pandemic has disrupted and cancelled events throughout New Hampshire, but there's still plenty of fall and Halloween fun for families to enjoy this year. Halloween doesn't have to be scary — it can just be fun and silly. Grab your costume and check out these not-so-scary Halloween events, which are perfect for younger kids.
Events are listed in order by date
Dracula – Live on Stage
When: Oct. 20-21 and Oct. 27-29, 2020
Where: The Strand in Dover, NH
About: Break A Leg Legally presents the Halloween classic, "Dracula."  The production is family-friendly (age 8 and older). Costumes are encouraged.
More info: www.breakaleglegally.com
Tickets: $12 (matinee show ); $15 (evening show)
---
Glow in the Dark Trick or Treat Walk
When: Oct. 23, 24 and 30, 2020
Where: Carriage Shack Farm in Londonderry, NH
About:  Take a stroll through the glowing spiderweb trail, glowing graveyard path and Halloween inflatable trail with glowing characters throughout your walk and six trick-or-treat stations. After you are done, visit with the animals. Concessions available.
More info: Facebook
---
Hocus Pocus Drive-In Extravaganza
When: Saturday, Oct. 24, 2020; 4:15 to 10 p.m.
Where: Weirs Drive-In in Weirs Beach, NH
About: Take in a Halloween drive-in movie screening of Hocus Pocus. People age 18 and younger will be invited to join in on a Halloween costume contest. Masks (haunting or otherwise) will be required to be worn while away from your car. Food and drink available for purchase.
More info: Facebook
Admission: $28 per car
---
Spooktacular 2020
When: Saturday, Oct. 24, 2020; 5 to 9 p.m.
Where: Camp Carpenter (Boy Scouts of America) in Manchester, NH
More info: nhscouting.doubleknot.com
About: Streamlined event this year. Cars will drive through and participants will remain in the car. Each car will circumnavigate Long Pond on the camp road passing scary and fun scenes. The first 300 cars will receive a small pumpkin and treats. Scares will be "friendlier" between 5 and 6 p.m.
Admission: $20 per car
---
Children's Trick or Treat
When: Oct. 24, 25 and 31, 2020
Where: Charmingfare Farm in Candia
More info: visitthefarm.com or call 603-483-5623
About: Charmingfare Farm's Children's Trick or Treat is perfect for little ghouls and boils who don't wish to be frightened, but still want the excitement of wearing their favorite costume and having a fun-filled Halloween adventure. This trick-or-treat event is merry-not-scary! Five special attractions featuring candy stops for trick or treating.
Admission: $22 per person; children 23 months and younger are free.
---
28th annual Spooktacular Halloween Party
When: Saturday, Oct. 24, 2020 | noon-3 p.m.
Where: Wasserman Park in Merrimack, NH
About: Due to the pandemic, this year's annual Halloween event will be a daytime event held entirely outside. Ghost, goblins and witches of all ages can join in some not-so-spooky Halloween fun. trick-or-treating, games, crafts, music and more
More info: Visit merrimackparksandrec.org for more information; advance registration required
Admission: Free to attend.
---
Family Trick or Treat
When: Sunday, October 25, 2020; sessions at 1, 3 and 5 p.m.
Where: The Educational Farm at Joppa Hill in Bedford, NH
What: Each child will receive a scavenger hunt card and stamp to find their treats around the farm.
More info: www.theeducationalfarm.org
Admission: $5 per child, age 3 and younger; age 0-2 get in free
---
Mr. Aaron Halloween Bash
When: Sunday, Oct. 25, 2020; 10 a.m.
Where: Kimball-Jenkins in Concord, NH
More info: Facebook
About: Get the family in costume and come dance with the Mr. Aaron Band!. The annual bash usually held at the Capitol Center, will instead be outdoors to give everyone plenty of space to stay safe and dance. Bring your blankets, chairs, shakers, drums, and let's have a family friendly fun Halloween party.
Admission: $10 (buy tickets in advance)
---
Merry Trick or Treating
When: Sundays through Oct.25 2020; 9:30 a.m. to 5 p.m.
Where: Santa's village in Jefferson, NH
About: Trick or treat around the park even as Christmas music fills the air. Fall plants and some Halloween ornaments complement the Christmas decor. Guests are welcome to wear Halloween costumes, or their Christmas attire, or dress for a regular day at the park.
More info: www.santasvillage.com
Admission: $36 per person (includes full access to the park) and children ages 3 and younger are free.
---
13th annual Halloween Spooktacular Trunk or Treat

When: Sunday, Oct. 25, 2020; noon to 4 p.m.
Where: YMCA Camp Sargent in Merrimack, NH
More info: Facebook
About: Looking for some Halloween fun? The YMCA of Greater Nashua is hosting their 13th Annual Halloween Spooktacular. This event open to the community. Decorated cars will distribute Halloween treats in a safe and socially distant manner. Reservations required (start Oct. 12).
Admission: Free
---
Halloween at City Hall
When: Friday, Oct. 30, 2020; 3 to 5 p.m.
Where: City Hall Plaza in Manchester, NH
More info: www.manchesternh.gov
About: For two hours, students, parents, and children are invited downtown to get a free book from the Bookmobile, meet Mayor Joyce Craig and grab Halloween treats from participating downtown businesses.
Admission: Free
---
Lil' Iguana Trick or Treat Parade
When: Saturday, Oct. 31, 2020; 1 to 3 p.m.
Where: Lil' Iguana Children's Safety Foundation in Nashua, NH
About: Join Lil' Iguana for a trick or treat parade! Attendees will be able to snap a picture with Lil' Iguana in his Halloween costume from their vehicles (socially distanced of course) and collect some packaged Halloween treats. The event is drive-thru only. All attendees must always remain in their vehicle and wear a face mask to participate. Please contact us at least 72 hours in advance if anyone in your party has a food allergy. Limited time slots available
More info: Facebook
Admission: Free
---
Trunk or Treat
When: Saturday, Oct. 31, 2020; 3 to 5 p.m.
Where: Hilltop Fun Center in Somersworth, NH
About: It's the first-ever Trunk or Treat at Hilltop Fun Center. The Center is closing down the 8-acre driving range and bringing in 120 cars, all spaced out, to Trick or Treat. There will also be a costume contest and prizes. Visitors are asked to stay for the duration of the event.
Admission: Free for cars to enter, $1 per trunk or treater, donations encouraged… All proceeds go to Live and Let Live Farm!
---
Howl-O-ween
When: Saturday, Oct. 31, 2020; 1-3 p.m.
Where: Humane Society for Greater Nashua in Nashua, NH
More info: Facebook
About: The Humane Society is hosting a Howl-O-Ween party at the shelter. Children can stop by in their costumes and say hello, and we will give them some treats and one for the pups, too.
---
Trunk or Treat
When: Saturday, Oct. 31; 4 to 9 p.m.
Where: Automotive Everything in Raymond, NH
More info: Facebook
About: Automotive Everything is hosting a trunk or treat Halloween in the parking lot. Candy, spooky music, fog and lights!
---
Trunk or Treat
When: Saturday, Oct. 31, 2020 | 6-8 p.m.
Where: Concord Community Arts Center, 40 Thorndike Street in Concord, NH
About: Enjoy a fun evening of trunk-or-treating, a costume parade, music, dancing and more.
More info: www.facebook.com
---
Naturally Wild Halloween

When: Saturday, Oct. 31, 2020 | 9:30 a.m. to 4 p.m.
Where: Squam Lakes Natural Science Center
Route 113 in Holderness, NH
More info: nhnature.org or call 603-968-7194
About: For all ages. Join Squam Lakes Science Center on Halloween for Creatures of the Night Pop Up Animal Encounters along the trail throughout the day. See the coyote, river otters, bears, and all the animals along the trail enjoy a variety of pumpkin treats. Come in your favorite costume and take some sweet Halloween treats home with you.
Admission: $15/adults; $10/youth (age 3-15). Members free. Advanced registration is required. Tickets available starting October 16.
---
Halloween Comicfest
When: Saturday, Oct. 31, 2020; 11 a.m. to 4 p.m.
Where: Double Midnight Comics in Manchester, NH
More info: Facebook
About: Join DMC for some socially distant Halloween fun. DMC is giving away free  comics, hosting a sidewalk and in-store sale and having a costume contest, and more.
---
Halloween Costume Paddle and Contest
When: Saturday, Oct. 31, 2020, 11 a.m. to noon
Where: Peirce Island Boat Ramp in Portsmouth, NH
More info: Facebook
About: Seacoast Paddleboard Club is  teaming up with the Portsmouth Halloween Parade to host the 4th annual Seacoast Costume Parade & Contest at Pierce Island. Open to all paddle craft, this freakishly fun paddle will depart from the Pierce Island boat ramp at 11:00 am. While participating in this leisurely paddle parade, participants will have a chance to shock, spook, and delight  costume judges for a chance to win prizes. Proceeds go to benefit the Portsmouth Halloween Parade.
Admission: $10
---
Spooktacular Story Hour

When: Saturday, Oct. 31, 2020, 10 a.m.
Where: North Hampton Public Library in North Hampton
About:  North Hampton Public Library will have a special Halloween story hour for preschoolers. The youth librarians will read age-appropriate books and sing songs outside on the side lawn of the NHPL. The event will also include a socially-distanced costume parade, a spooky science experiment, treats and a take-home craft. This program is created for preschool aged children, but all ages are welcome. Registration is required.
More info: https://nhplib.org/children/
---
Monster Bash Family Breakfast and Costume parade
When: Sunday, Nov. 1, 2020; 10 a.m. to noon
Where: LaBelle Winery in Amherst
About: Bring the family and have a ghastly good time. Grab a seasonal beverage for you and the kids, then take your seats for a hauntingly delicious four-course breakfast. Dress in your monstrous best! Costumes are highly recommended for the costume parade through the vineyard.
More info: labellewineryevents.com 
---